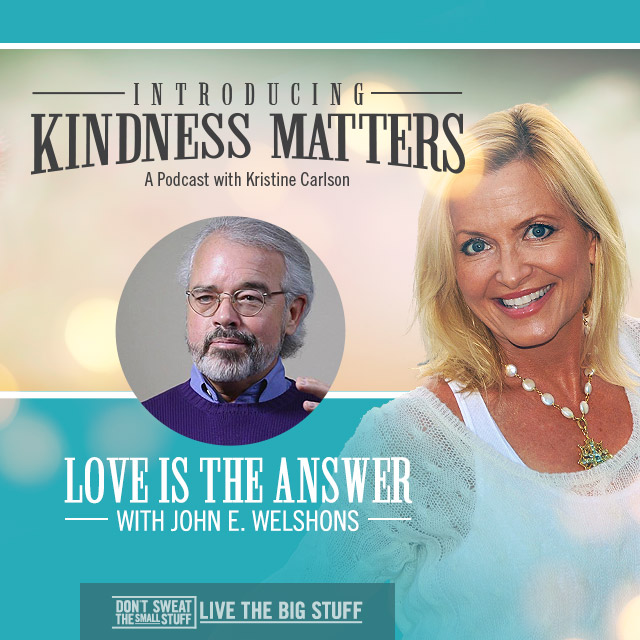 New York Times Best Selling Author, Kristine Carlson invites you to practice Don't Sweat wisdom to achieve greater mental health, and better communication with your family, friends, and co-workers. Learn how to live with more peace and happiness and rediscover your joy, passion, and self-compassion, to awaken your most vibrant life. www.KristineCarlson.com
RAMANANDA JOHN E. WELSHONS is a beloved contemporary spiritual teacher who weaves together the mystical and contemplative traditions of the world's great wisdom traditions. He is a highly revered meditation teacher, and one of our most respected authorities on how to use life's inevitable difficulties as the steps on our own path of spiritual awakening.  He has traveled and studied extensively in India, and has been closely affiliated with spiritual luminaries, Ram Dass and Stephen Levine, and trained with Dr. Elisabeth Kubler-Ross. He has been practicing various forms of meditation and yoga for more than 45 years and is the author of three critically-acclaimed books: One Soul, One Love, One Heart; Awakening From Grief; and When Prayers Aren't Answered - all published by New World Library.
In this episode, Kris and John discuss kindness as it relates to spirituality and how kindness is the foundation of love. This discussion will be helpful in mending the heartache that many are feeling at the political discord and divide that's happening in America right now, and how kindness is at the root of healing all wounds---with LOVE.