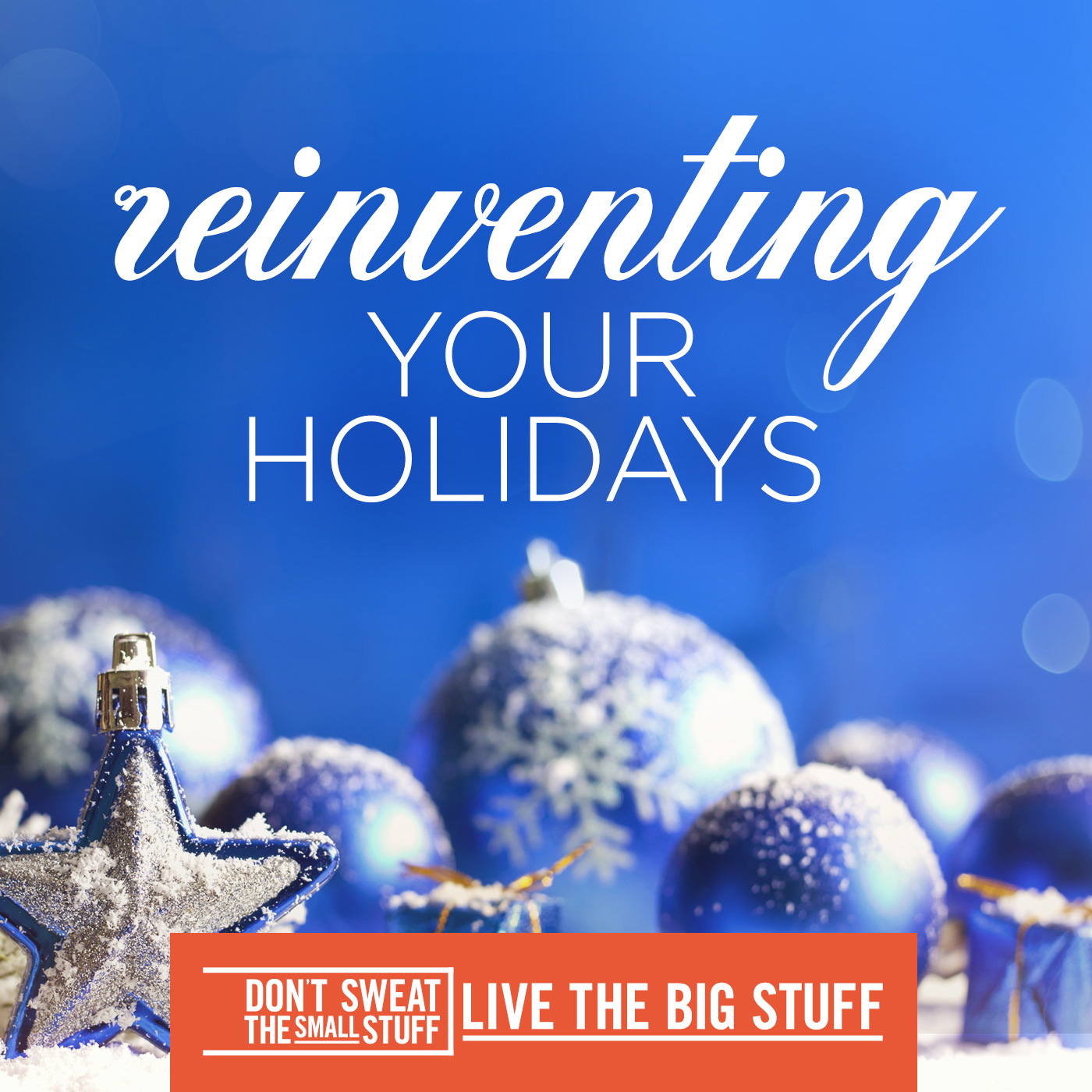 New York Times Best Selling Author, Kristine Carlson invites you to practice Don't Sweat wisdom to achieve greater mental health, and better communication with your family, friends, and co-workers. Learn how to live with more peace and happiness and rediscover your joy, passion, and self-compassion, to awaken your most vibrant life. www.KristineCarlson.com 
In this episode Kris shares three tips for reinventing your holidays:
1.  Do what feels right for you
2. Do things differently--know your big Yes!
3.  If you're missing someone, start new traditions
Happy holidays are yours when you don't sweat the small stuff!  Be inspired to enjoy yours by doing them differently.