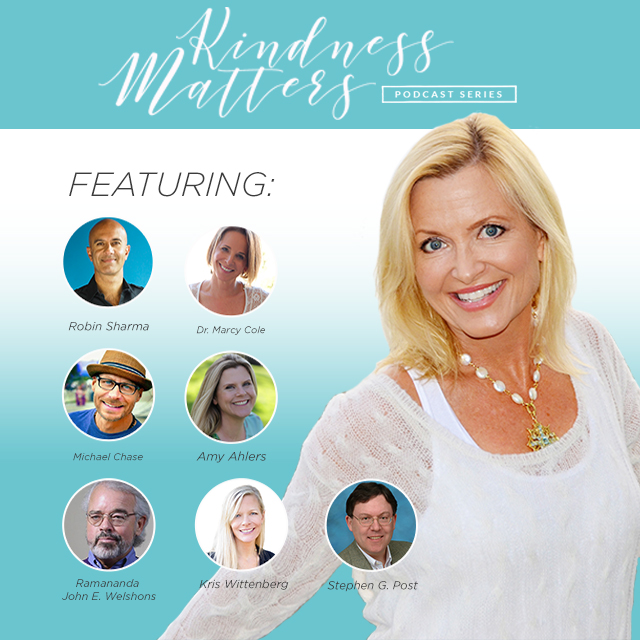 New York Times Best Selling Author, Kristine Carlson invites you to practice Don't Sweat wisdom to achieve greater mental health, and better communication with your family, friends, and co-workers. Learn how to live with more peace and happiness and rediscover your joy, passion, and self-compassion, to awaken your most vibrant life. www.KristineCarlson.com
In this episode, Kris introduces you to her new series: Kindness Matters.
This week is the perfect time to kick-off this new series during National Awareness of Kindness week challenging us all to random acts of kindness.
The Dalai Lama says, "My religion is very simple.  My religion is kindness."
Listen in as Kris shares an overview of each speaker and her favorite points from each speaker in the series. All speakers are bestselling authors; you will be inspired and given practical tips on how to make kindness a way of life and what's in it for you to make kindness a way of life.  
In honor of this week, as a random act of kindness, please share this series with your friends and families.