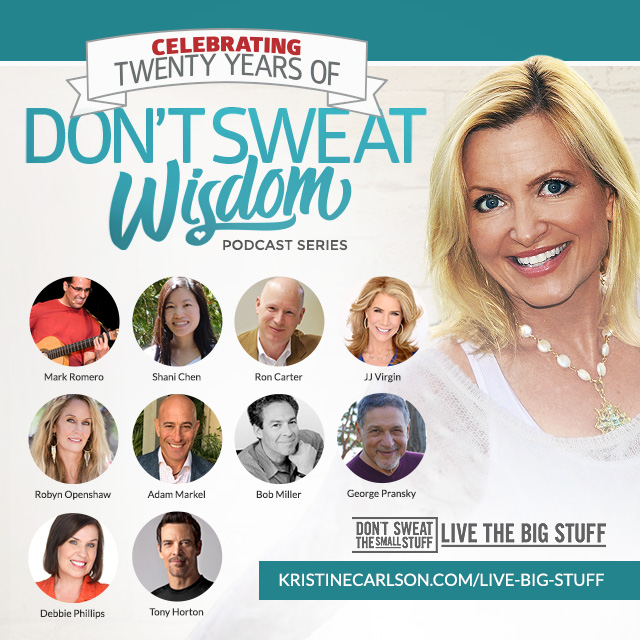 New York Times Best Selling Author, Kristine Carlson invites you to practice Don't Sweat wisdom to achieve greater mental health, and better communication with your family, friends, and co-workers. Learn how to live with more peace and happiness and rediscover your joy, passion, and self-compassion, to awaken your most vibrant life. www.KristineCarlson.com
In this episode, Kris has a lovely conversation about what it means to live in a higher state of awareness and a higher frequency.  Mark share his high vibrational guitar music on the spot with you and shares how science has proven it to give you relief the environmental stressers around you.
Mark Romero is a high-vibration music artist and sound healer. His music has been scientifically proven to reduce stress, enhance mental performance and expand awareness. Out of this discovery emerged a revolutionary sound healing technology that is helping people revitalize their health, breakthrough barriers and unlock their potential. His music has supported thousands of people around the world experience instantaneous healings and he is recognized as a leader in the field of transformation through music and sound. Information on his music can be found at www.MarkRomeroMusic.com.
You will love Mark's music in the newly released guided imagery meditation series created and voiced by Kristine.