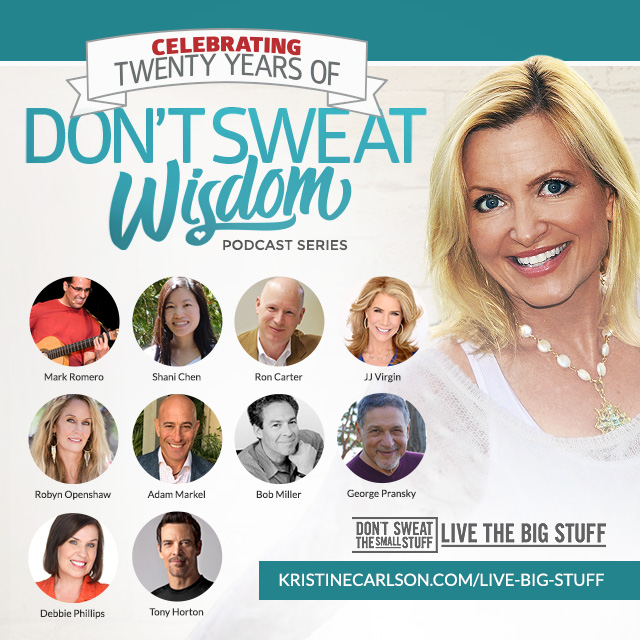 New York Times Best Selling Author, Kristine Carlson invites you to practice Don't Sweat wisdom to achieve greater mental health, and better communication with your family, friends, and co-workers. Learn how to live with more peace and happiness and rediscover your joy, passion, and self-compassion, to awaken your most vibrant life. www.KristineCarlson.com
Enjoy this passionate and inspiring conversation between Kris and Debbie Phillips. Debbie is the inspiring founder of Women on Fire, a membership community of women living their dreams, and a pioneer in the field of Executive Life Coaching. Don't Sweat the Small became Debbie's best teaching companion in the new field of coaching and hear how she felt about meeting Richard at a book signing.
Debbie is known for her work in uplifting and transforming women's lives. She is an author and speaker and host of the 365-day video blog: The Daily Spark.
She is the author of several award-winning books including 20 Inspiring Women Share Their Life Secrets (and Save you years of struggle!) Volumes 1 and 2.