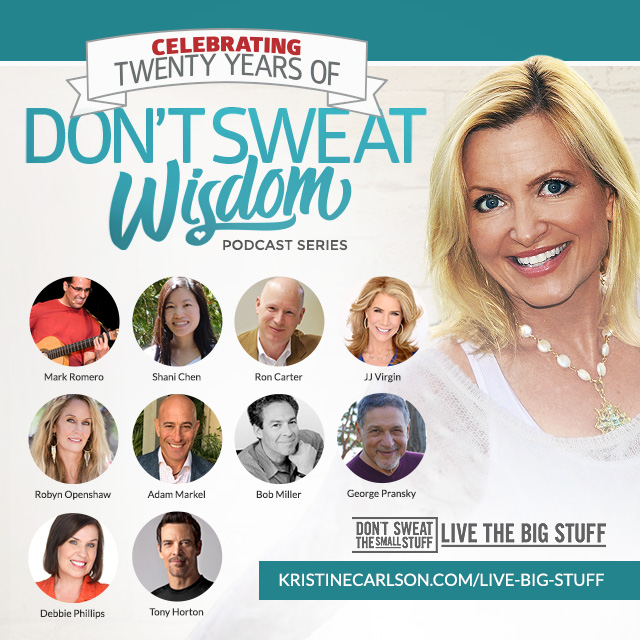 New York Times Best Selling Author, Kristine Carlson invites you to practice Don't Sweat wisdom to achieve greater mental health, and better communication with your family, friends, and co-workers. Learn how to live with more peace and happiness and rediscover your joy, passion, and self-compassion, to awaken your most vibrant life. www.KristineCarlson.com
Kris interviews Tony Horton.  He is the wildly popular creator of the best-selling fitness series: P90X®, P90X2®, P90X3®, and Ten Minute Trainer®, Tony is a world-class motivational speaker and the author of top-selling books "Bring It", Crush It!" and his latest motivational book, "The Big Picture" 11 Laws that will change your life. He has appeared on countless television programs as a fitness and lifestyle expert to promote healthy living through exercise and proper nutrition.
Tony believes that real and lasting change can happen when we commit to health as a lifestyle. Exercise, whole foods, and the right mindset is the formula that leads to a vibrant, productive and full life for anyone who focuses on being the best they can be. 
This episode is a rich and fun conversation and testimonial about Tony's about how personal growth, learning how to overcome emotional fear and how Don't Sweat the Small Stuff impacted Tony's journey.