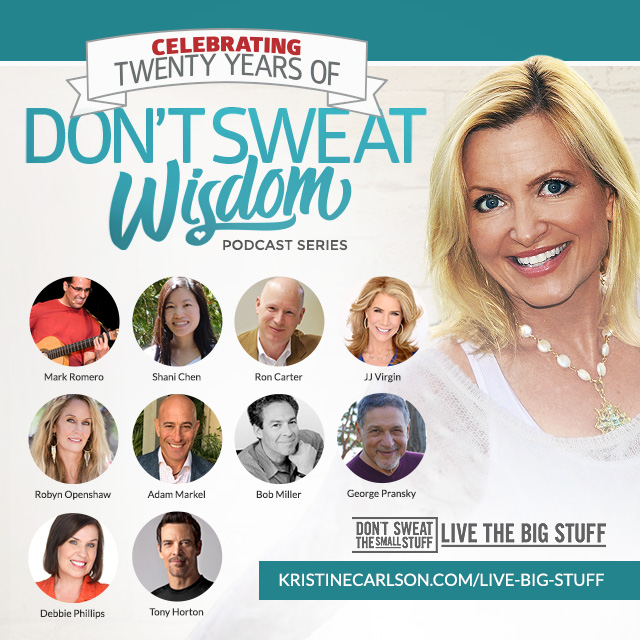 New York Times Best Selling Author, Kristine Carlson invites you to practice Don't Sweat wisdom to achieve greater mental health, and better communication with your family, friends, and co-workers. Learn how to live with more peace and happiness and rediscover your joy, passion, and self-compassion, to awaken your most vibrant life. www.KristineCarlson.com
Kris chose JJ Virgin to elevate the concept that we don't sweat the small stuff when we are living the big stuff.
While she is known for her work in fitness, health and well being from her 4 New York Times bestsellers: The Virgin Diet, The Virgin Diet Cookbook, The Sugar Impact Diet and the Sugar Impact Diet Cookbook, she has recently shared her Memoir: Miracle Mindset:  A Mother, Her Son and Life's Hardest Lessons.
Please join this enriching conversation of her journey as she brings her son back to life from a near fatal and life-altering hit and run accident.