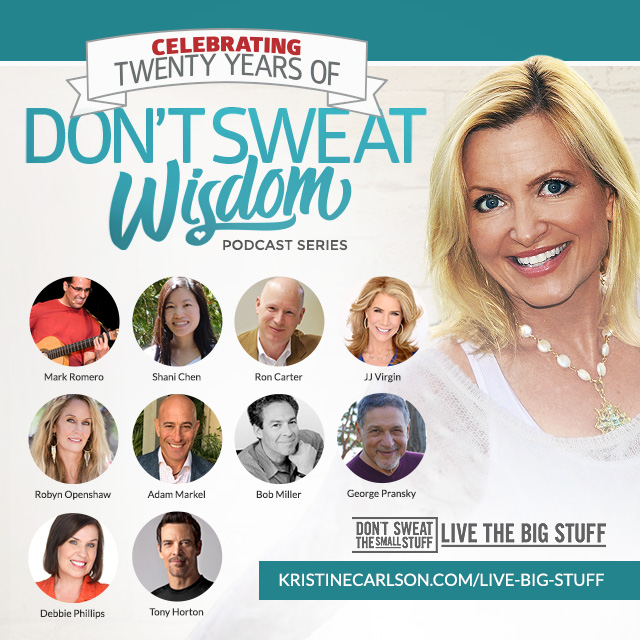 New York Times Best Selling Author, Kristine Carlson invites you to practice Don't Sweat wisdom to achieve greater mental health, and better communication with your family, friends, and co-workers. Learn how to live with more peace and happiness and rediscover your joy, passion, and self-compassion, to awaken your most vibrant life. www.KristineCarlson.com
Celebrating twenty years, and kicking off this series in celebration of the incredible journey of the Don't Sweat the Small Stuff book series, with one of our early mentors, Dr. George Pransky.  
Dr. Pransky is one of the two professional founders of the understanding of The Principles of Mind, Thought, and Consciousness.  He has taught the Principles for over thirty years to individuals, couples, businesses, and colleagues.  Dr. Pransky is the author of The Relationship Handbook and over fifty audio recordings.  During his career, he has served on the faculty of three graduate universities and continues to pioneer this understanding in new industries. Currently, he is a partner at Pransky and Associates and on the executive committee of the Three Principles Global Community.
In this rich interview with Kris and George, you hear how Richard dove into this revolutionary approach to psychology and will learn about the deeply guiding principles of mental health and well-being that became integral to the impact of Richard and Kris's work in the Don't Sweat series.