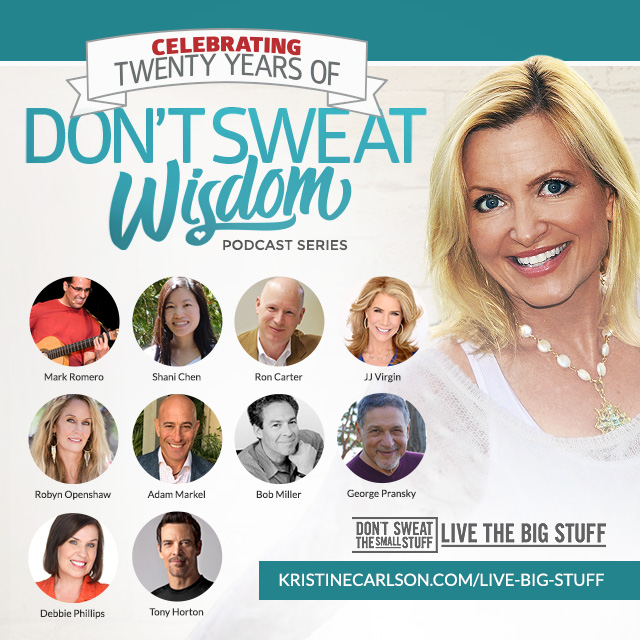 New York Times Best Selling Author, Kristine Carlson invites you to practice Don't Sweat wisdom to achieve greater mental health, and better communication with your family, friends, and co-workers. Learn how to live with more peace and happiness and rediscover your joy, passion, and self-compassion, to awaken your most vibrant life. www.KristineCarlson.com
Kris and Robyn talk about how Don't Sweat the Small Stuff came at a time in Robyn's life when divorce rocked her world and she found strength and encouragement in Richard's words.
Robyn Openshaw is the author of 15 books, including bestsellers The Green Smoothies Diet and 12 Steps to Whole Foods. Her latest book, 7 Days to Your High-Vibration Life, will be released by Simon & Schuster in October 2017 along with a documentary film called Secrets of the High Vibration Life.
She is a former psychotherapist, university professor, and lectured in over 450 cities in the 6 years after launching her popular site GreenSmoothieGirl.com in 2007. She's a single mom to four children who are now flying the coop. She skis and plays tennis competitively in Utah, and believes that everything is possible if you leverage the highest frequencies in the Universe.
Listen in on this wonderful conversation between two women who are living their most vibrant lives.