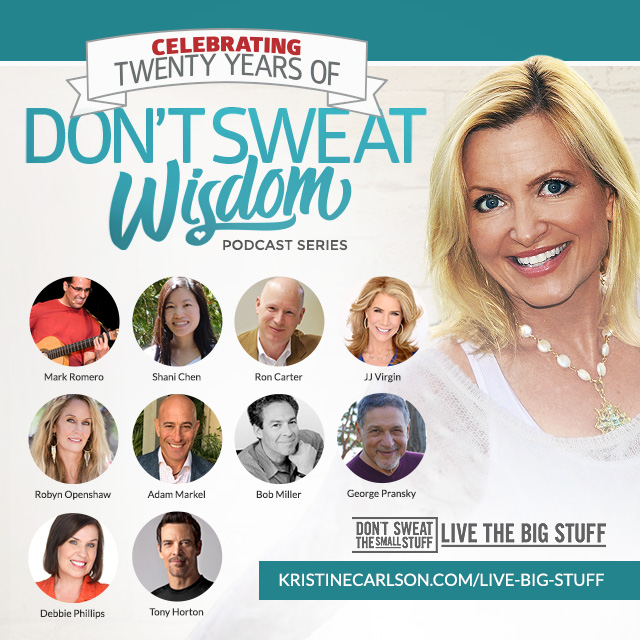 New York Times Best Selling Author, Kristine Carlson invites you to practice Don't Sweat wisdom to achieve greater mental health, and better communication with your family, friends, and co-workers. Learn how to live with more peace and happiness and rediscover your joy, passion, and self-compassion, to awaken your most vibrant life. www.KristineCarlson.com and www.dontsweat.com
It is with great honor Kris brings, President and Publisher, BOB MILLER, to the podcast to share how Don't Sweat the Small Stuff rose up the charts and stayed at the top of the New York Times for over 100 consecutive weeks topping off USA Today's bestsellers two consecutive years in the #1 position.
Miller founded Hyperion for Disney in 1990 and was its president and publisher until 2008. He began his career at St. Martin's Press and has also worked at Delacorte Press, HarperCollins, and Workman.  He has published such authors as David Halberstam, Caroline Kennedy, Oprah Winfrey, Mitch Albom, and Randy Pausch, Richard and Kristine Carlson. Miller was hired to launch Flatiron Books in 2013; the division has had 21 New York Times bestsellers in its first two years of publishing, including four #1 New York Times bestsellers.
This episode is a rich conversation not only about the success of the Don't Sweat series, but you will find valuable information here about the publishing industry and its future.