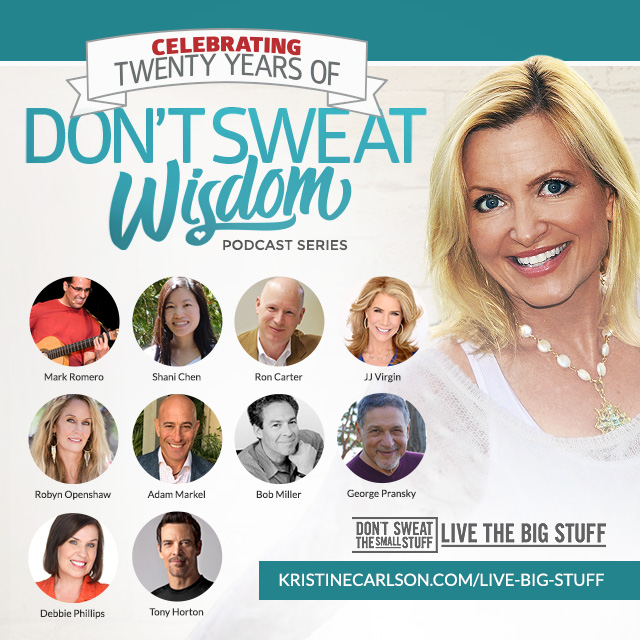 New York Times Best Selling Author, Kristine Carlson invites you to practice Don't Sweat wisdom to achieve greater mental health, and better communication with your family, friends, and co-workers. Learn how to live with more peace and happiness and rediscover your joy, passion, and self-compassion, to awaken your most vibrant life. www.KristineCarlson.com
This episode highlights a very powerful testimonial of the power of one.
One chapter in Don't Sweat the Small Stuff called: Adopt a Child through the Mail where Richard mentioned his favorite organization: Children Incorporated. This one mention resulted in thousands of sponsorships and donations over the years.
It is with great pleasure that Kris interviews the President of Children Incorporated, Ron Carter, as he shares what Children Incorporated, does for the kids who are sponsored by monthly donations. The beauty of this program is the pen-pal communication that you receive from the child you sponsor.
Ron Carter has served as the President and Chief Executive Officer of Children Incorporated since April of 2012. Ron started working for Children Incorporated in February of 2003, and prior to his appointment as President of the organization, he held two other positions there: Assistant Director of US Programs and Director of the Inner City Division.
All kids deserve to have a coat in winter, shoes, and appropriate clothes to wear to school and healthy food to eat.  We are running a "2000 challenge" to celebrate 20 years of Don't Sweat!
Please help us sponsor 2000 kids this year for just $28/month in celebrating 20 years of Don't Sweat wisdom. The Richard Carlson Memorial fund will match the first $5K in sponsorship donations.  You can call Children, Incorporated at 1(800)538-5381 and visit https://childrenincorporated.org/dont-sweat-small-stuff/ to find out more about this wonderful program that assists children monthly by helping impoverished families fulfill their child's basic needs of food, clothing, and medical expenses.